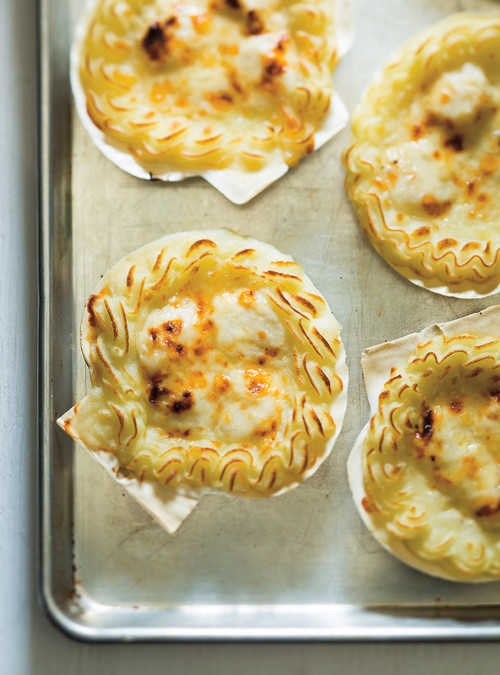 Coquilles St Jacques x4
£15.25
King Scallops
in a delicious white wine sauce, topped with piped potato, cheese and sprinkled with paprika. Prepared and served in the shell, our Coquille St Jacques make's a great dinner party starter, they tatse and look great and are easy to cook too, just pop them in the oven. See cooking instructions for more details.
IQF (Individually Quick Frozen)
Delivered frozen with Dry Ice slices
Packed in 4's ready for your freezer
Pre-heat your oven to 190c. Remove all the packaging from the Coquille St Jacques and place them in centre of the oven. Cook for 30 minutes from frozen or 20 minutes if defrosted. Let the piped potato turn golden and check the Coquille St Jacques are cooked through. Serve in the shell.