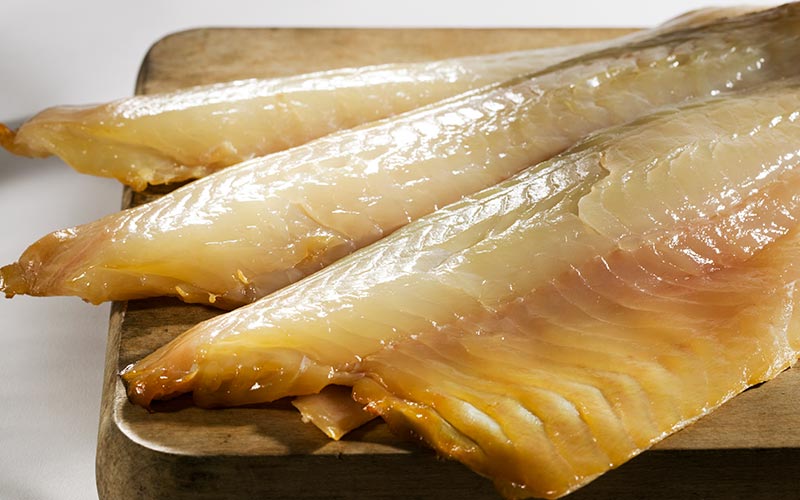 Fresh Naturally Oak Smoked Haddock - (1.1Kg - 1.2Kg) Vacuum Packed
£26.95
Smoked Haddock Fillets
(Natural colour, skin on)

Beautiful fillets of Natural,Undyed Haddock, brined, rested and slowly smoked over oak chippings
Easy to cook, just poach with milk for approx 8-10 minutes.




Vacuum Sealed minimum 3 - 5 (270g - 310g) Large Fillets in 1.1kg - 1.2kg box.





Can be frozen for up to 12 months.