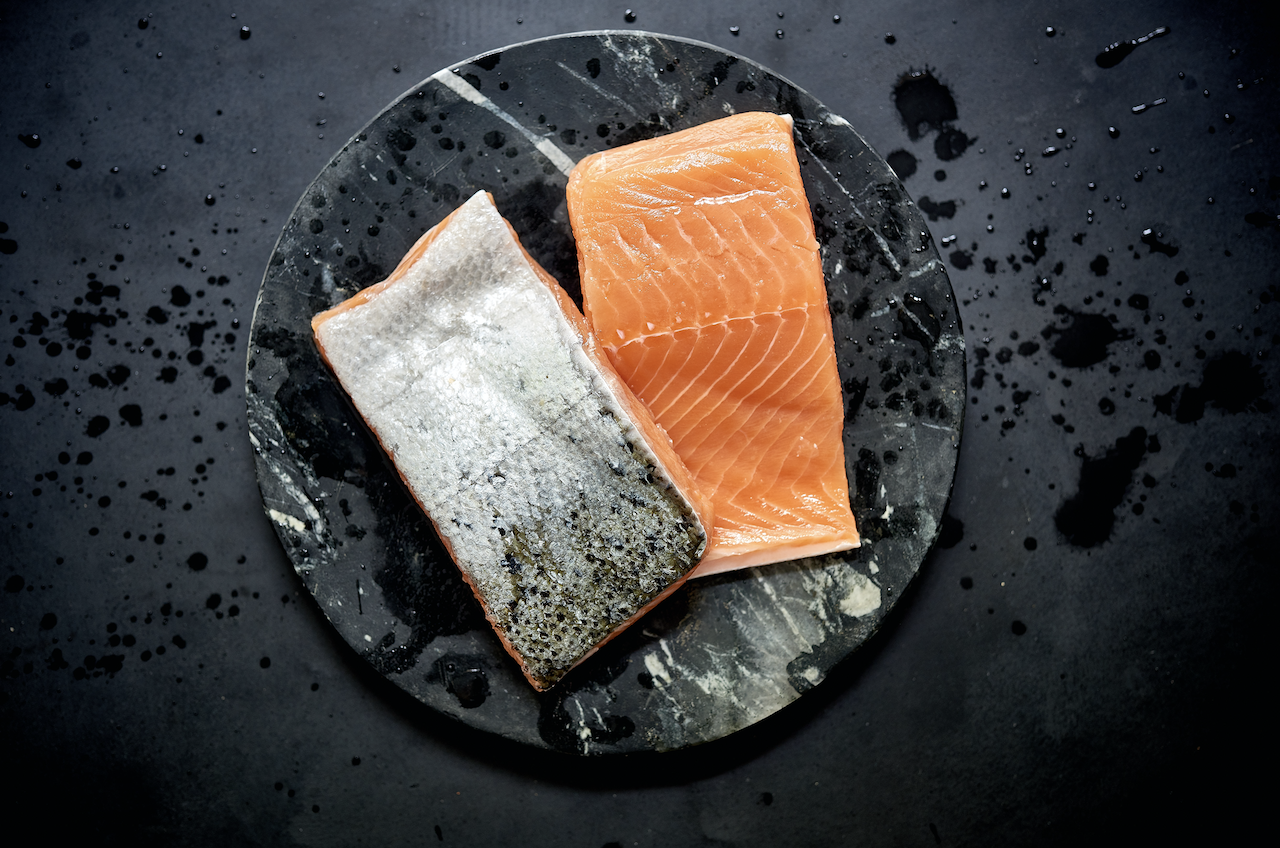 Organic Salmon Fillets (Scottish)
£15.95
Rich in high-quality protein and various vitamins and minerals, our Large Scottish organic salmon fillets pack a nutritional punch to your everyday diet. Delicate and light, salmon fillets are great for an easy-going, midweek meal or a tasty weekend treat.
The health benefits that come with salmon are impressive. Crammed full of valuable vitamins and minerals such as potassium, selenium and vitamin B12, salmon is a nutritional powerhouse. An excellent source of high-quality protein, salmon is perfect for healthy diets, helping to maintain muscle mass and protect bone health. Omega 3, an essential fatty acid which must be obtained from your diet, contributes to healthy brain and heart function and your general wellbeing.
For your peace of mind, we source only the highest quality organic salmon from the best Scottish farmers. The delicate and natural flavour of pure organic salmon is hard to beat!
150-170g Portions Skin on.
Sold in packs of 4, 8 and 12.
https://www.bbcgoodfood.com/recipes/roast-salmon-preserved-lemon